Domenica 21 Novembre si è concluso il Nono Festival del Legno della città di Cantù, che ci ha visti protagonisti con alcuni laboratori creativi, tenuti il sabato pomeriggio presso Marzorati Camerette a Vighizzolo, e caratterizzati da una buona partecipazione di bambini molto attivi e creativi: i mezzi di trasporto creati sono stati davvero vari e divertentissimi.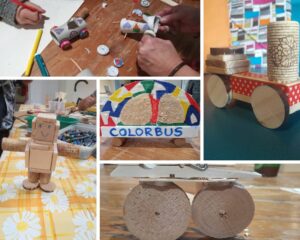 Nonostante il freddo della giornata di domenica 21, siamo stati presenti anche in Piazza XX settembre nel pomeriggio, per far giocare i bambini con il nostro Color Bus: Fai canestro sul pulmino, Caricone, It's Time to go to school, Indovina i suoni del pulmino.
Ringraziamo Marzorati Camerette per l'ospitalità cordiale, il Comune di Cantù per l'invito a partecipare e tutti coloro che sono intervenuti e hanno in qualche modo partecipato.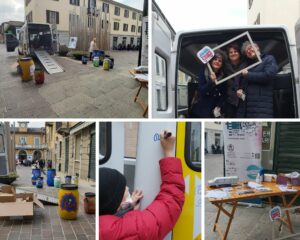 Grazie a Tutti!